1)    Dig into Herberton's Mining History
Built on the site of Herberton's first profitable tin find, fossick around in the region's  extensive mining history at the Herberton Mining Museum and Information Centre for the low down on this inaugural industry. Then visit Historic Village Herberton and enjoy the largest collection of Australiana in Queensland.
2)    Hop a ride on a rainforest gondola
Glide above a sea of green from Cairns to Kuranda on the 7.5 km SkyRail. Your gondola – with a glass bottom if you are brave enough – is the perfect way to ride above the treetops of the world's oldest tropical rainforest. Stops along put you right amongst the forest before you alight in quirky Kuranda.
3)    Crack a Geode
Like a geological Kinder Surprise, crack open a geode – or 44 million year old volcanic bubble. A special machine squeezes the geode till it breaks with a satisfying bang – to reveal sparkling crystals inside.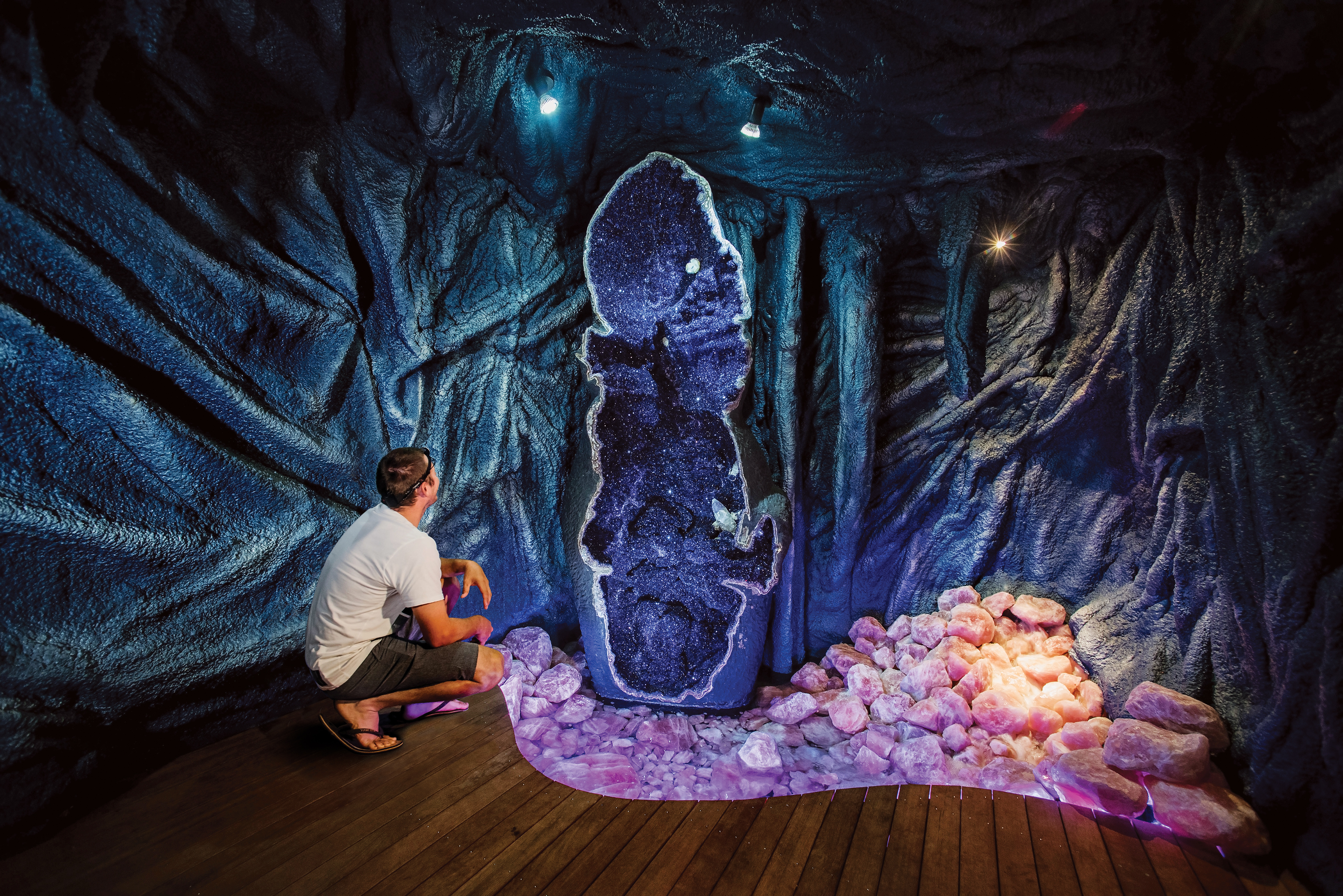 4)    Rainforest Walk and Swim
You can swim, canoe and circumnavigate Lake Eacham in splendid silence – no motor boats are allowed on this pristine lake formed by a volcanic eruption. The crater is bounded by bush so try a spot of bird watching or look for turtles near the pontoon.
5)    High Tea in the Rainforest
Australia's largest tea plantation will pop the kettle on for you when you visit this unique farm. Whether its high tea or lunch, have a cuppa of the freshest brew possible from crop to cup.
6)    Discover the secrets of the Night Sky
Look up to a stunning array of galaxies, star clusters and planets from a dark sky outback location on this astronomy tour. Use a large aperture telescope, share a meal and learn all about those dazzling night lights with the help of a skilled astronomer.
7)    Visit an Animal Farm
Discover your inner cowboy at Barnwell Farm on a horse or mechanical steed (okay ATV) on this working cattle station. There's farm animals to meet, take a hay ride and stay for lunch…the steaks are legendary.
8)    Go Horse Riding
Trail riding through the bush can be a one hour thrill for beginners or a full-on full day experience in the mountains for more experienced horse people. Safety is paramount and even the most novice rider will love the excursion, while there's week long camps for people who really want to horse around.